Development of Audio-Visual Learning Media for Islamic Religious Education in High School
Keywords:
Learning Media; Audio Visual; Islamic Religious Education
Abstract
This study aims to: (1) Knowing the description of the needs of Islamic Religious Education learning media (2) Knowing the design of the media (3) Knowing the valid and practical learning media (4) Knowing the effective learning media . The development procedure is based on 4-D development, namely "define, design, develop, and disseminate". Results of the study 1) Need of Islamic education instructional media, necessary given the scope of material is very wide and time is very limited. 2) An overview of the design of learning media through stages; a) design, b) The design of the device c) Development Instrument Design d) learning media design 3) Media Learning is valid, the media validation has average of 4.7 is excellent. The average learning aspect is 4.6 very good. The average learning aspect is 4.8 in the very good category . While the practicality by looking at the activities of students and teachers the average value of 4 categories is carried out. 4) Overview of effectiveness a) Student activities by observing. In general, student activities are in the range of tolerance limits, b) the teacher's response obtained an average value of 4.57 (89%) very good category.
References
Yaumi M. Media & Teknologi Pembelajaran. Jakarta: Prenadamedia Group; 2018.
Arsyad A. Kreatif Mengembangkan Media Pembelajaran. Jambi: Gaung Persada Press; 2017.
Hamalik O. Proses Belajar Mengajar. Jakarta: Bumi Aksara; 2004.
Muhaimin, Ghofir A, Rahman N. Strategi belajar mengajar: penerapannya dalam pembelajaran pendidikan agama. Surabaya: Citra Media; 1996.
Tafsir A. Ilmu Pendidikan Islam dalam Perspektif Islam. 9th Ed. Bandung: Rosdakarya; 2010.
Abdullah AR. Aktualisasi konsep dasar pendidikan Islam : rekonstruksi pemikiran dalam tinjauan filsafat pendidikan Islam. Yogyakarta: UII Press; 2002.
Darajat Z. Ilmu Pendidikan Islam. 10th Ed. Jakarta: Bumi Aksara; 2012.
Damopolii M. Pesantren Modern IMMIM Pencetak Muslim Modern. Jakarta: Raja Grafindo Persada; 2011.
Al-Abrasyi MohA. Dasar-dasar pokok pendidikan Islam. Jakarta: Bulan Bintang; 1970.
Rusman, Kurniawan D, Riyana C. Pembelajaran berbasis teknologi informasi dan komunikasi : mengembangkan profesionalitas guru. 1st Ed. Jakarta: Rajawali Pers; 2012.
Goldie JGS. Connectivism: A knowledge learning theory for the digital age? Medical Teacher. 2016 Oct 2;38(10):1064–9.
Dufrene RL, Tanner Z. Multimedia Compact Disc: Play Therapy Counseling Skills. Journal of Technology in Human Services. 2009 Apr 23;27(2):141–9.
Sanjaya W. Perencanaan dan desain sistem pembelajaran. Jakarta: Kencana; 2008.
Basyiruddin UM, Asnawir. Media Pembelajaran. Jakarta: Ciputat Pers; 2002.
Mukhtar. Desain Pembelajaran Pendidikan Agama Islam. Jakarta: Misaka Galiza; 2003.
Nata A. PERSPEKTIF ISLAM TENTANG STRATEGI PEMBELAJARAN. 3rd Ed. Jakarta: Kencana; 2014.
Thiagarajan S, Semmel DS, Semmel MI. Instructional Development for Training Teachers of Exceptional Children. University of Minnesota: Leadership training institute/special education; 1974.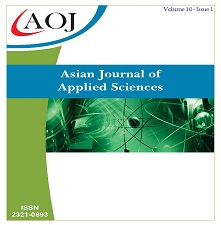 Downloads
How to Cite
Nurhayati, Syam, H., & Samad, S. (2022). Development of Audio-Visual Learning Media for Islamic Religious Education in High School. Asian Journal of Applied Sciences, 10(1). https://doi.org/10.24203/ajas.v10i1.6864
License
Copyright (c) 2022 Nurhayati, Husain Syam, Sulaiman Samad
This work is licensed under a Creative Commons Attribution-NonCommercial 4.0 International License.
Papers must be submitted on the understanding that they have not been published elsewhere (except in the form of an abstract or as part of a published lecture, review, or thesis) and are not currently under consideration by another journal published by any other publisher.
It is also the authors responsibility to ensure that the articles emanating from a particular source are submitted with the necessary approval.
The authors warrant that the paper is original and that he/she is the author of the paper, except for material that is clearly identified as to its original source, with permission notices from the copyright owners where required.
The authors ensure that all the references carefully and they are accurate in the text as well as in the list of references (and vice versa).
Authors retain copyright and grant the journal right of first publication with the work simultaneously licensed under a Attribution-NonCommercial 4.0 International that allows others to share the work with an acknowledgement of the work's authorship and initial publication in this journal.
Authors are able to enter into separate, additional contractual arrangements for the non-exclusive distribution of the journal's published version of the work (e.g., post it to an institutional repository or publish it in a book), with an acknowledgement of its initial publication in this journal.
Authors are permitted and encouraged to post their work online (e.g., in institutional repositories or on their website) prior to and during the submission process, as it can lead to productive exchanges, as well as earlier and greater citation of published work (See The Effect of Open Access).
The journal/publisher is not responsible for subsequent uses of the work. It is the author's responsibility to bring an infringement action if so desired by the author.