Teaching Material Development of Islamic Education in Multicultural Perspective at Smk Negeri 4 Manado
Keywords:
Multicultural, Islamic Education, Teaching Materials, Development
Abstract
This study aims to describe the level of validity, practicality and effectiveness of Islamic Education teaching materials in a multicultural perspective. The procedure for developing teaching materials is conducted by adapting Research and Development (R&D) using the Four-D model. The research subjects were Islamic education teachers and 30 students of class XI. Data collection was conducted using interview techniques, questionnaires, and the feasibility assessment sheet, practicality, and effectiveness of the product. The results showed that the teaching material products in the form of books for students as companion books on Islamic Education subjects were in the very valid category. The results of expert tests on Islamic Education teaching material products showed very valid criteria assessment. While the learning tools which include: learning implementation plans, teacher and student observation sheets and learning outcome assessment instruments are in the very valid category. The teaching material products developed meet practical criteria based on the target user test, namely educators on the ability of educators to manage the learning process with a fully implemented category as well as educators' responses to teaching material products are very positive. Teaching material products are effective because of a positive response from students and an increase in learning outcomes after using these teaching material products.
References
Syahidin. Menelusuri Metode Pendidikan dalam Al-Qur`an. Bandung: Alfabeta; 2009.
Tilaar HAR. Perubahan sosial dan pendidikan : pengantar pedagogik transformatif untuk Indonesia. Jakarta: PT. Gramedia Widiasarana Indonesia; 2002.
Banks JA, Banks CAM. Multicultural Education: Issues and Perspectives [Internet]. 7th Edition. Unites States of America: John Wiley & Sons; 2010 [cited 2020 Aug 13]. Available from: http://docshare01.docshare.tips/files/20751/207517255.pdf
Dantes N. Pengembangan Kurikulum Berwawasan Multikultural [Internet]. adoc.tips. 2015 [cited 2020 Aug 13]. Available from: https://adoc.tips/pengembangan-kurikulum-berwawasan-multikultural.html
Nieto S. Language, Culture, and Teaching: Critical Perspectives for a New Century [Internet]. Mahwah: NJ: Lawrence Erlbaum Associates; 2002 [cited 2020 Aug 13]. Available from: http://www.tesl-ej.org/wordpress/issues/volume5/ej20/ej20r9/
Daryanto, Dwicahyono A. Pengembangan perangkat pembelajaran : (silabus, RPP, PHB, bahan ajar). Yogyakarta: Gava Media; 2014.
Mudlofir HA. Aplikasi pengembangan kurikulum tingkat satuan pendidikan dan bahan ajar dalam pendidikan agama Islam. Jakarta: Rajawali Pers; 2011.
Setiawan D. Pengembangan Bahan Ajar. Tangerang Selatan: Universitas Terbuka; 2012.
Jufni M, Ibrahim S. Kreativitas Guru PAI dalam Pengambangan Bahan Ajar di Madrasah Aliyah Jeumala Amal Lueng Putu. 2015;3(4):10.
Departemen Pendidikan Nasional. Panduan Pengembangan Bahan Ajar. Jakarta: Departemen Pendidikan Nasional; 2008.
Harto K. MODEL PENGEMBANGAN PENDIDIKAN AGAMA ISLAM BERBASIS MULTIKULTURAL. Al-Tahrir: Jurnal Pemikiran Islam. 2014 Nov 1;14(2):407-426–426.
Naim N, Sauqi A. Pendidikan multikultural : konsep dan aplikasi. Yogyakarta: Ar-Ruzz Media; 2008.
Hanum F. Sosiologi pendidikan. Yogyakarta: Kanwa Publisher; 2011.
Zubaedi. Pendidikan Berbasis Masyarakat. Yogyakarta: Pustaka Pelajar; 2005.
Thiagarajan S, Semmel DS, Semmel MI. Instructional Development for Training Teachers of Exceptional Children. University of Minnesota: Leadership training institute/special education; 1974.
Plomp T, Nieveen NM. An introduction to educational design research: proceedings of the seminar conducted at the East China Normal University, Shanghai (PR China), November 23-26, 2007 [Internet]. 2010 [cited 2020 Mar 5]. Available from: http://www.slo.nl/downloads/2009/Introduction_20to_20education_20design_20research.pdf/download
Arsyad N. Model Pembelajaran Matematika yang Menumbuhkan Kemampuan Metakognisi untuk Menguasai Bahan Ajar. Disertasi tidak diterbitkan Surabaya: PPs Universitas Negeri Surabaya. 2007;
Hobri. Metodologi Penelitian Pe-ngembangan (Aplikasi pada Penelitian Pendidikan Matematika). Jember: Pena Salsabila; 2010.
Ibrahim, Muslimin. Pembelajaran Kooperatif. Surabaya: Universitas Surabaya Press; 2000.
Rena. PENGARUH BUKU PENUNJANG SEBAGAI SUMBER BELAJAR TERHADAP MOTIVASI DAN HASIL BELAJAR SISWA PADA MATA PELAJARAN GEOGRAFI DI MADRASAH ALIYAH ALKHAIRAAT TONDO PALU [Internet]. 2014 [cited 2020 Aug 14]. Available from: https://docplayer.info/50918343-Rena-a-jurnal-mahasiswa-program-studi-pendidikan-geografi-p-ips-fkip-untad-penerbit-e-journal-geo-tadulako-untad.html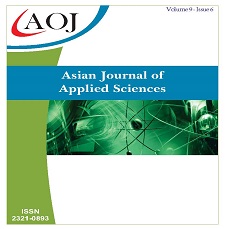 Downloads
How to Cite
Baba, M. A., Arismunandar, & Jabu, B. (2021). Teaching Material Development of Islamic Education in Multicultural Perspective at Smk Negeri 4 Manado. Asian Journal of Applied Sciences, 9(6). https://doi.org/10.24203/ajas.v9i6.6758
License
Copyright (c) 2022 Mastang Ambo Baba, Arismunandar, Baso Jabu
This work is licensed under a Creative Commons Attribution-NonCommercial 4.0 International License.
Papers must be submitted on the understanding that they have not been published elsewhere (except in the form of an abstract or as part of a published lecture, review, or thesis) and are not currently under consideration by another journal published by any other publisher.
It is also the authors responsibility to ensure that the articles emanating from a particular source are submitted with the necessary approval.
The authors warrant that the paper is original and that he/she is the author of the paper, except for material that is clearly identified as to its original source, with permission notices from the copyright owners where required.
The authors ensure that all the references carefully and they are accurate in the text as well as in the list of references (and vice versa).
Authors retain copyright and grant the journal right of first publication with the work simultaneously licensed under a Attribution-NonCommercial 4.0 International that allows others to share the work with an acknowledgement of the work's authorship and initial publication in this journal.
Authors are able to enter into separate, additional contractual arrangements for the non-exclusive distribution of the journal's published version of the work (e.g., post it to an institutional repository or publish it in a book), with an acknowledgement of its initial publication in this journal.
Authors are permitted and encouraged to post their work online (e.g., in institutional repositories or on their website) prior to and during the submission process, as it can lead to productive exchanges, as well as earlier and greater citation of published work (See The Effect of Open Access).
The journal/publisher is not responsible for subsequent uses of the work. It is the author's responsibility to bring an infringement action if so desired by the author.