Development of Gerontic Nursing Learning Models to Improve Students 'Skills In-Home Care Services
Keywords:
Gerontic Nursing, Skills, Home Care
Abstract
This research is motivated by the proportion of the elderly aged 60 years and over who is the fastest-growing population globally. Besides, increasing life expectancy and decreasing birth rates have simultaneously resulted in a drastic increase in the elderly population in Indonesia to 8.6 per cent of the total population in 2015. This number is expected to increase to 14.1 per cent in 2030 and will become almost tripled in 2050. It is the beginning of the birth of a research idea to improve skills in students, with the title of developing a gerontic nursing learning model to improve student skills in-home care services. The purpose of this research is to describe the field needs of gerontic nursing model development to improve student skills in-home care services at STIKes Panrita Husada Bulukumba. This research is a quantitative study using a descriptive research method approach to the need's analysis model. The research sample was 67 nursing students in semester VI. The sampling technique in this study was simple random sampling technique with a research instrument using a questionnaire. The results showed that the category needed 43.9%, less needed 43.3%, not needed 6.0% and unnecessary 1.5%. The conclusion of this study shows that the gerontic nursing learning model to improve student skills in-home care services is needed and is beneficial for the independence of students in taking nursing actions in the elderly.
References
Pramesona BA, Taneepanichskul S. Factors influencing the quality of life among Indonesian elderly: A nursing home-based cross-sectional survey. J Health Res. 2018 Sep 10;32(5):326–33.
Nurfatimah R, Sulastri MS, Jubaedah Y. Perancangan Program Pendampingan Lanjut Usia Berbasis Home Care Di Posbindu Kelurahan Geger Kalong. FamilyEdu: Jurnal Pendidikan Kesejahteraan Keluarga. 2017 Nov 12;3(2):101–9.
Azis IK, Palu B, Ahri RA. The Influence The Influence Of Quality Of Home Care Service To Satisfaction And Patient Trust In Districs Panakkukang, City Of Makassar. Window of Health : Jurnal Kesehatan. 2018 Jul 25;1(3):304–10.
Widyakusuma N. PERAN PENDAMPING DALAM PROGRAM PENDAMPINGAN DAN PERAWATAN SOSIAL LANJUT USIA DI LINGKUNGAN KELUARGA (Home care): STUDI TENTANG PENDAMPING DI YAYASAN PITRAH SEJAHTERA, KELURAHAN CILINCING, KECAMATAN CILINCING JAKARTA UTARA. Sosio Informa [Internet]. 2013 Dec 23 [cited 2020 Sep 21];18(3). Available from: https://ejournal.kemsos.go.id/index.php/Sosioinforma/article/view/59
Wibawa S, Purwaningsih E, Hastutin S. Fungsi Kognitif Yang Optimal Akan Meningkatkan Kemandirian Pada Lansia. Jurnal Keperawatan Respati Yogyakarta. 2018 Feb 6;5(1):309–14.
Alfiantino R. HUBUNGAN KONSEP DIRI TERHADAP TINGKAT KEMANDIRIAN LANSIA DALAM MELAKUKAN AKTIVITAS KEHIDUPAN SEHARI-HARI DI POSYANDU DESA SEPANJANG KECAMATAN GONDANGLEGI [Internet] [other]. [Malang]: University of Muhammadiyah Malang; 2016 [cited 2020 Sep 21]. Available from: http://eprints.umm.ac.id/23443/
Gudnadottir M, Bjornsdottir K, Jonsdottir S. Perception of integrated practice in home care services. Journal of Integrated Care. 2019 Jan 1;27(1):73–82.
Tristiningdyah D. PENGARUH PERAWATAN LUKA DI RUMAH TERHADAP KECEMASAN PADA PASIEN ULKUS DIABETES MELITUS DI WILAYAH PUSKESMAS TOROH I. THE SHINE CAHAYA DUNIA D-III KEPERAWATAN. 2016 Apr 20;1(1):39–50.
Tati T, Rinekasari NR, Jubaedah Y. Model Pendampingan Lanjut Usia Berbasis Home Care dalam Implementasi Pendidikan Vokasional. TEKNOBUGA: Jurnal Teknologi Busana dan Boga. 2017 Dec 10;5(2):74–86.
Wahyudi N. Perawatan Genetik dan Geriatrik. 3rd Edition. Jakarta: EGC; 2008.
Mubarak WI. Buku Ajar Keperawatan Komunis 2. Jakarta: CV. Sagung Seto; 2006.
Sugiyono. Metode Penelitian dan Pengembangan (Research and Development) : Untuk Bidang Pendidikan, Manajemen, Sosial, dan Teknik. 1st Edition. Bandung: Alfabeta; 2017.
Sugiyono. Metode Penelitian Kombinasi (Mixed Methods). Bandung: Alfabeta; 2017.
Perwitasari DA, Muttaqien A. POTENSI PERAN FARMASIS DALAM MENINGKATKAN KUALITAS HIDUP PASIEN LANJUT USIA: PERSPEKTIF RAWAT RUMAH. Pharmaciana [Internet]. 2012 May 1 [cited 2020 Sep 21];2(1). Available from: http://journal.uad.ac.id/index.php/PHARMACIANA/article/view/657
Padila. Buku Ajar Keperawatan Gerontik : Dilengkapi aplikasi kasus asuhan Keperawatan gerontik terapi Modalitas, dan sesuai kompetensi standar Padila. Yogyakarta: Nuha Medika; 2013.
Grøndahl VA, Fagerli LB. Nursing home care quality: a cluster analysis. Int J Health Care Qual Assur. 2017 Feb 13;30(1):25–36.
Kholifah SN. HOME CARE. JURNAL KEPERAWATAN. 2017 Jun 16;5(1):44–8.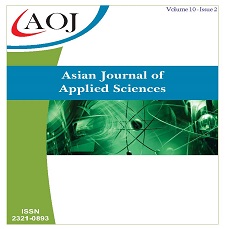 Downloads
How to Cite
Aszrul, Bundu, P., & Yahya, M. (2022). Development of Gerontic Nursing Learning Models to Improve Students 'Skills In-Home Care Services. Asian Journal of Applied Sciences, 10(2). https://doi.org/10.24203/ajas.v10i2.6894
License
Copyright (c) 2022 Aszrul, Patta Bundu, Muhammad Yahya
This work is licensed under a Creative Commons Attribution-NonCommercial 4.0 International License.
Papers must be submitted on the understanding that they have not been published elsewhere (except in the form of an abstract or as part of a published lecture, review, or thesis) and are not currently under consideration by another journal published by any other publisher.
It is also the authors responsibility to ensure that the articles emanating from a particular source are submitted with the necessary approval.
The authors warrant that the paper is original and that he/she is the author of the paper, except for material that is clearly identified as to its original source, with permission notices from the copyright owners where required.
The authors ensure that all the references carefully and they are accurate in the text as well as in the list of references (and vice versa).
Authors retain copyright and grant the journal right of first publication with the work simultaneously licensed under a Attribution-NonCommercial 4.0 International that allows others to share the work with an acknowledgement of the work's authorship and initial publication in this journal.
Authors are able to enter into separate, additional contractual arrangements for the non-exclusive distribution of the journal's published version of the work (e.g., post it to an institutional repository or publish it in a book), with an acknowledgement of its initial publication in this journal.
Authors are permitted and encouraged to post their work online (e.g., in institutional repositories or on their website) prior to and during the submission process, as it can lead to productive exchanges, as well as earlier and greater citation of published work (See The Effect of Open Access).
The journal/publisher is not responsible for subsequent uses of the work. It is the author's responsibility to bring an infringement action if so desired by the author.